Offer Umbria Jazz 2023 in Perugia
The city plays jazz from dawn to sunset!
From
€
90,00
for the total length of stay per person
Content expired or no longer available
Umbria Jazz 2023 in Perugia

Umbria Jazz comes back in Perugia, that's one of the main European Jazz Festivals! 

Perugia, from 7th to 16th July, with great names from the international music panorama.

FREE SHUTTLE BUS FROM 5 P.M. TO 2 A.M., EVERY HOUR, EVERY DAY OF THE FESTIVAL FROM THE CHOCOHOTEL TO THE CITY CENTRE!
The shuttle bus will depart from the hotel to drop guests off in Piazza Italia. In the event of traffic restrictions or road closures beyond our control, guests will be dropped off in Piazza Partigiani. The centre will then be reached via the escalator that runs through the Rocca Paolina.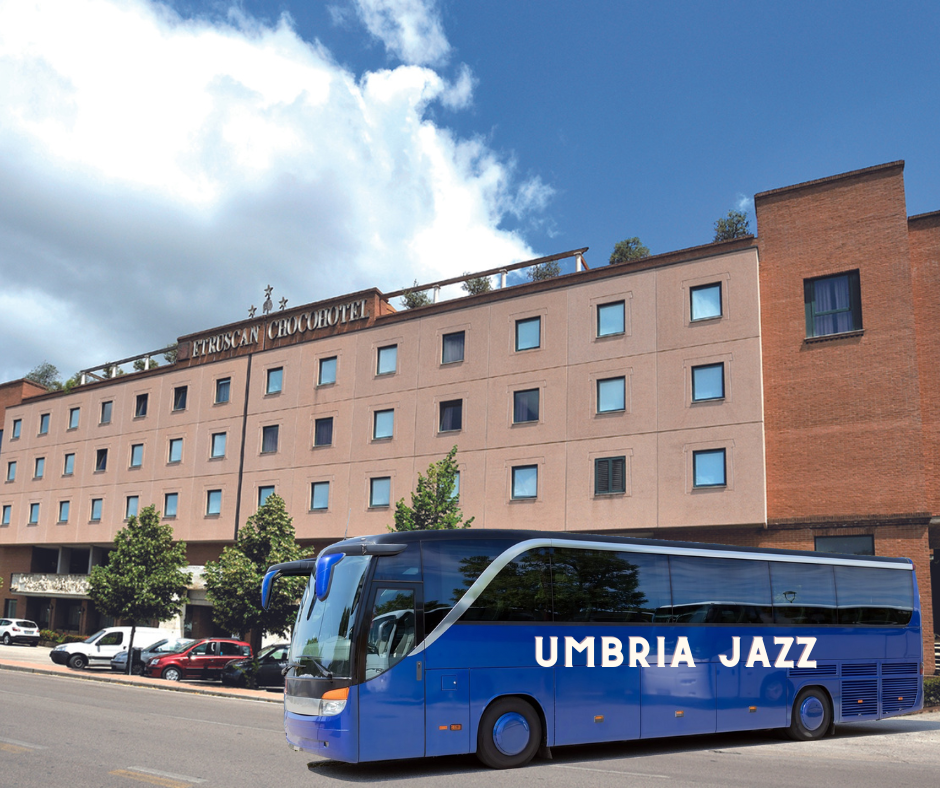 Here it is our best offer for a Hotel in Perugia for Umbria Jazz 2023:

What's included in the offer:
overnight stays in standard double room;
rich choco-buffet-breakfast;
Swimming Pool entrance 
bus shuttle to the city centre each afternoon / evening
wi-fi connection | parking/garage
Choco Music as a gift, chocolate liqueur in nice bottles shapeed as a musical instrument. 

90,00 euros per person for the whole period
3rd and 4th bed + 35,00 euros per person per night
ATTENTION: 8TH AND 15TH JULY REQUIRE A 2 NIGHT-MINIMUM STAY


loading form



Offer valid only during Umbria Jazz

Not included in the offer:
city tax 1,50 euros per person per night the first two nights, 0,75 euros the third night 
Request more information
loading form